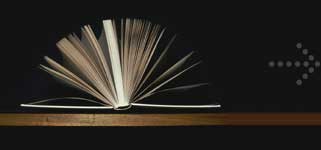 A reliable academic resource for high school and college students.
Essay database with free papers will provide you with original and creative ideas.
Quotations
It is sometimes difficult to be inspired when trying to write a persuasive essay, book report or thoughtful research paper. Often of times, it is hard to find words that best describe your ideas. SwiftPapers now provides a database of over 150,000 quotations and proverbs from the famous inventors, philosophers, sportsmen, artists, celebrities, business people, and authors that are aimed to enrich and strengthen your essay, term paper, book report, thesis or research paper.
Try our free search of constantly updated quotations and proverbs database.
aquatic
«LEVIATHAN, n. An enormous aquatic animal mentioned by Job. Some suppose it to have been the whale, but that distinguished ichthyologer, Dr. Jordan, of Stanford University, maintains with considerable heat that it was a species of gigantic Tadpole (_Thaddeus Polandensis_) or Polliwig --_Maria pseudo-hirsuta_. For an exhaustive description and history of the Tadpole consult the famous monograph of Jane Potter, _Thaddeus of Warsaw_.»
Author:
Ambrose Bierce
(
Editor
,
Journalist
,
Writer
) |
Keywords:
aquatic
,
consult
,
description
,
Dr.
,
Dr
,
exhaustive
,
History of the
,
job description
,
leviathan
,
maintains
,
monograph
,
potter
,
pseudo
,
tadpole
«If it looks like a duck, and quacks like a duck, we have at least to consider the possibility that we have a small aquatic bird of the family anatidae on our hands.»
Author:
Douglas Adams
(
Writer
) |
Keywords:
Anatidae
,
aquatic
,
aquatic bird
,
at least
,
bird
,
bird of
,
consider
,
duck
,
ducked
,
ducking
,
family
,
family Anatidae
,
hands
,
looks
,
possibility
,
quack
,
quacks
,
The Family