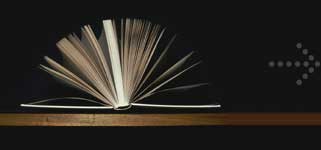 A reliable academic resource for high school and college students.
Essay database with free papers will provide you with original and creative ideas.
Terms of Service
Please read these Terms of Service of using SwiftPapers.com. This Agreement herein contains legally binding terms and conditions attached for the users of SwiftPapers.com.
The Terms and Conditions in this Agreement are subject to changes that suit SwiftPapers.com at any particular time; it is therefore recommended to review the Agreement in order to be updated on the changes that may be made therein. By accessing and using SwiftPapers.com in any way you are agreeing to be bound by these Terms of Service.
1. Description of Service
SwiftPapers.com provides and online database platform that contains model papers and articles, mostly written by high school and university students as well as educational experts, meant to assist students in writing their assignments. A login dashboard to access the database of essays, term papers and research and all its contents is provided through which you purchase a membership premium that allows you to view the contents of SwiftPapers.com. As bound by law, this site shall be used for purpose intended.
2. Eligibility
To be an eligible member of SwiftPapers.com, you must:
Provide true and up-to-date information about yourself in the registration.
Agree to be bound by these Terms of Service.
Provide a valid mode of payment for any fee-based services received.
Be legally of age to enter into contracts.
SwiftPapers.com reserves the right for termination and cancellation of accounts of any user and change eligibility requirements at any time. You shall be required to establish a login account to access the information therein; however, we may deny access of the account if we deem it unacceptable by our guidelines. For every login it permits only one user per the membership account.
3. Payment and Fees
This shall apply to all fee-based membership and services that you may have with us.
BILLING
You shall agree to pay all charges and fees that you incur that are subject to the payment terms that shall be disclosed to you at the time you make your purchase. You shall provide us with a payment method at the time you make your purchase. By providing us with the mode of payment you authorize us to charge you for the services provided to you.
AUTOMATIC RECURRING BILLING
As provided for in the site by the content provider, the subscription fees shall be renewed at the end of original term for a similar period of time. Deductions shall be made unless a notice is received from the subscriber fourteen (14) days prior to the next renewal. Charges of the chosen membership package in SwiftPapers.com shall be made until or unless this Agreement is cancelled with the terms therein. By providing a payment method you hereby agree to be charged for all additional charges that you may incur by the site.
REFUNDS
Subscription fees are NOT refundable in case of cancellation or termination of your membership.
4. Ownership Rights
The content provided by SwiftPapers.com is protected by copyright and intellectual property laws. All content in SwiftPapers.com is a property of SwiftPapers.com and includes information controlled by us. We shall not be liable or obligated for any content provided by others and our advertisers in the site. We reserve the right to remove content from the site for any reason but are not responsible for delay or failure for removal of such material.
5. Rules of Usage
All users of the site must comply with the Terms of Service and shall not violate the right of others. All materials used for research purposes from this site must be properly cited as an attribute to the site. Legal action shall be taken in case of violation of this Agreement.
6. Cancellation
This shall be done at any time in our own discretion. You are liable for all charges incurred until termination of service.
7. Limitation of Liability
We are no liable for any discontent or damages you may have emanating from the use or inability to use this site.
8. Release, Indemnity
By using this site you agree to release us from any losses, damages, rights, claims and actions of any kind that may arise from or related to the use or misuse of SwiftPapers.com.
9. Changes to this Agreement
SwiftPapers.com shall reserve all rights to modify the Terms of Service at any time. It is therefore recommended to check and review this Agreement for such changes on occasional basis. Should you not agree to the changes made in this Agreement we advise you to discontinue using SwiftPapers.com immediately.