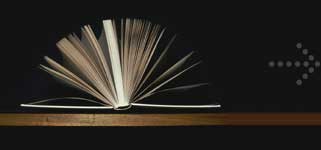 A reliable academic resource for high school and college students.
Essay database with free papers will provide you with original and creative ideas.
Quotations
It is sometimes difficult to be inspired when trying to write a persuasive essay, book report or thoughtful research paper. Often of times, it is hard to find words that best describe your ideas. SwiftPapers now provides a database of over 150,000 quotations and proverbs from the famous inventors, philosophers, sportsmen, artists, celebrities, business people, and authors that are aimed to enrich and strengthen your essay, term paper, book report, thesis or research paper.
Try our free search of constantly updated quotations and proverbs database.
combustible
«One will not deny me, I trust, all the theory of oxidation and combustion, the analysis and decomposition of air by metals and combustible bodies, the theory of acidification, more precise knowledge on the nature of a great numbers of acids, notably»
«Vegetables are organized bodies that grow on the dry areas of the globe and within its waters. Their function is to combine immediately the four elements and to serve as food for animals. Nature uses both kingdoms to form all existing combustible mat»
Author:
Antoine Lavoisier
(
Chemist
) |
About:
Food
,
Nature
|
Keywords:
animal kingdom
,
areas
,
body of water
,
combine
,
combustible
,
Four elements
,
globe
,
Globe and
,
kingdoms
,
The Four
,
The Globe
«PATRIOTISM, n. Combustible rubbish read to the torch of any one ambitious to illuminate his name. In Dr. Johnson's famous dictionary patriotism is defined as the last resort of a scoundrel. With all due respect to an enlightened but inferior lexicographer I beg to submit that it is the first.»
Author:
Ambrose Bierce
(
Editor
,
Journalist
,
Writer
) |
Keywords:
ambitious
,
beg
,
Beg to
,
combustible
,
dictionary
,
Dr.
,
Dr. Johnson
,
Dr
,
Dr Johnson
,
enlightened
,
famous
,
illuminate
,
inferior
,
Johnson
,
last name
,
last resort
,
resort
,
respect to
,
rubbish
,
scoundrel
,
submit
,
The Last Resort
,
torch
,
With all due respect