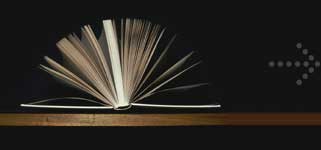 A reliable academic resource for high school and college students.
Essay database with free papers will provide you with original and creative ideas.
Quotations
It is sometimes difficult to be inspired when trying to write a persuasive essay, book report or thoughtful research paper. Often of times, it is hard to find words that best describe your ideas. SwiftPapers now provides a database of over 150,000 quotations and proverbs from the famous inventors, philosophers, sportsmen, artists, celebrities, business people, and authors that are aimed to enrich and strengthen your essay, term paper, book report, thesis or research paper.
Try our free search of constantly updated quotations and proverbs database.
fuck off
«I'm no one's lap dog, you can't put me on a leash, and that was the attitude of it, fuck off.»
«As far as me talking about my movies and the work ive done,yeah. I love it . I could talk about it for hours. But when it comes to me talking about me and my life and the stuff in the media, Id very much love to be someone else, like the rain. The rain is the thing nobody likes to touch and hates. They want it as far away from them as possible. Rain is usally the thing thay fucks up people's day, it pisses them off and makes them want nothing to do with it. Why would you want to want to know every aspect of and consantly talk about the thing you hate? Right now i want to be the media's rain. I want to be the thing thay pray never comes around. The thing obviously not the topic of their conversation.»
Author:
Johnny Depp
(
Actor
) |
Keywords:
About me
,
aspect
,
As Far
,
as far as possible
,
conversation
,
day off
,
fucked-up
,
fuck off
,
hates
,
hours
,
I.D.
,
Id
,
IDs
,
likes
,
media
,
movies
,
obviously
,
pissed off
,
pisses
,
pissing
,
piss off
,
rain
,
Right Now
,
stuff
,
talking
,
talk about
,
topic
,
very much
,
work off
,
yeah