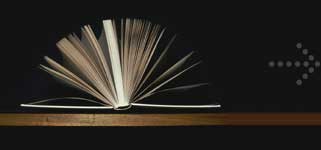 A reliable academic resource for high school and college students.
Essay database with free papers will provide you with original and creative ideas.
Quotations
It is sometimes difficult to be inspired when trying to write a persuasive essay, book report or thoughtful research paper. Often of times, it is hard to find words that best describe your ideas. SwiftPapers now provides a database of over 150,000 quotations and proverbs from the famous inventors, philosophers, sportsmen, artists, celebrities, business people, and authors that are aimed to enrich and strengthen your essay, term paper, book report, thesis or research paper.
Try our free search of constantly updated quotations and proverbs database.
humanists
«Secular humanists suspect there is something more gloriously human about resisting the religious impulse; about accepting the cold truth, even if that truth is only that the universe is as indifferent to us as we are to it; about facing the existenti»
Author:
Tom Flynn
|
Keywords:
about-face
,
accepting
,
facing
,
gloriously
,
humanist
,
humanists
,
impulse
,
indifferent
,
religious truth
,
resisting
,
secular
,
suspect
«I have come to think of this humanist trend in psychology as a revolution in the truest, oldest sense of the word; the sense in which Galileo, Darwin, Einstein, Freud and Marx made revolutions, i.e. new ways of perceiving and thinking, new images of»
Author:
Abraham Maslow
(
Philosopher
,
Psychologist
) |
About:
Psychology
|
Keywords:
Darwin
,
e'en
,
Einstein
,
Freud
,
Galileo
,
humanist
,
humanists
,
i.e.
,
I E
,
Marx
,
oldest
,
perceiving
,
psychology
,
revolutions
,
trend
,
truest
«I am an atheist, out and out. It took me a long time to say it. I've been an atheist for years and years, but somehow I felt it was intellectually unrespectable to say one was an atheist, because it assumed knowledge that one didn't have. Somehow, it was better to say one was a humanist or an agnostic. I finally decided that I'm a creature of emotion as well as of reason. Emotionally, I am an atheist. I don't have the evidence to prove that God doesn't exist, but I so strongly suspect he doesn't that I don't want to waste my time.»
Author:
Isaac Asimov
(
Biochemist
,
Writer
) |
Keywords:
agnostic
,
agnostics
,
assumed
,
As of
,
atheist
,
creature
,
decided
,
emotionally
,
humanist
,
humanists
,
intellectually
,
long time
,
One Good Reason
,
out-and-out
,
Say It
,
somehow
,
strongly
,
suspect
,
took
,
unrespectable