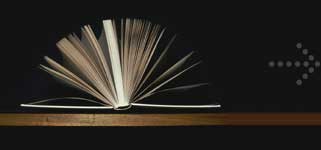 A reliable academic resource for high school and college students.
Essay database with free papers will provide you with original and creative ideas.
Leon Leonwood Bean
Name: Leon Leonwood Bean
Bith Date: November 13, 1872
Death Date: February 5, 1967
Place of Birth: Greenwood, Maine, United States of America
Nationality: American
Gender: Male
Occupations: retailer, copywriter

Think of the mail-order business and several prominent names come to mind--Sears, Roebuck & Company, Montgomery Ward, and Spiegel's, to name just a few. But perhaps none has achieved the unique quality, charm, and character of L.L. Bean, Inc. Renowned for its dedication to customer service and satisfaction, the highly successful company can be said to truly to reflect the experience and ideals of its founder, L.L. Bean (1872-1967).
Leon Leonwood Bean was born on November 13, 1872 in the small town of Greenwood, Maine. He was the son of Benjamin Warren Bean, a farmer and horse trader, and Sarah Swett. His parents died within four days of each other when Bean was 12 years old. He and his five siblings were sent to live with relatives in South Paris, Maine.
Demonstrated Entrepreneurial Skills
Bean's first business transaction took place when he was nine years old. Given the choice of attending the local fair or selling steel traps to his father, Bean sold the traps and earned his first income. He developed a love of the outdoors when he was quite young, and earned money by engaging in occupations geared to the outdoors. He worked on farms, peddled soap, hunted, and trapped. At the age of 13, he killed and sold his first deer. Bean paid his own way through private school, but his formal schooling was limited. It included a commercial course at Kent's Hill Academy and a semester at Hebron Academy.
Bean's limited formal education apparently was compensated for by the extensive experience he acquired through participation in outdoor activities. As noted on the L.L. Bean, Inc. website, Bean grew tired of having wet, sore feet after hiking in the Maine woods, so he conceived of a way to keep his feet warm and dry. He designed a lightweight boot consisting of a rubber bottom and a leather top. Bean took his idea to a cobbler, and the first "Maine Hunting Shoe" was manufactured in 1912.
Bean then launched his first advertising campaign, designing a marketing brochure geared toward Maine hunters. In it, he fully guaranteed the quality of the Maine Hunting Shoe and promised a refund on any unsatisfactory product. Unfortunately, Bean had to refund money on 90 of the first 100 pairs when the shoes developed cracks. But as the L.L. Bean, Inc. website noted, this led to "Bean Boots" and the "legendary guarantee of 100% satisfaction" that the company still honors more than 85 years later.
Undaunted by this failure, Bean went to Boston. With a $400 loan, he persuaded the United States Rubber Company to help him improve the quality and usefulness of the shoe. Bean then began selling the product with confidence. He sold enough shoes that by 1917, he was able to move his business to the main street of Freeport, Maine. He employed people to cut and stitch the shoes. The following year, he applied for and received patents on his product from both the United States and Canada. In a happy coincidence, Bean began selling his product at the same time the United States Post Office launched it parcel post service. When Bean's brother became postmaster in Freeport, Maine, Bean opened his factory on the floor above the post office.
Expanded Product Line
Bean's product line grew to include other items useful to people who lived, worked, and played in the outdoors. He designed and tested each product personally, believing that it takes a sportsman to design equipment for sportsmen. This practice resulted in products that were appreciated both for their practicality and price. His ideas included a duck hunter's coat that featured sewn-in mittens, all-wool socks, and the Maine Auto Sweater, designed for duck hunting and automobile riding. Bean also designed the Deer Toter. The Toter, consisting of a frame constructed on a bicycle wheel, made the task of transporting a dead deer much easier. It quickly became an extremely popular item for hunters. Over the years, Bean included even more equipment that was both practical and innovative, including items such as the Bean Sandwich Spreader, hunting knives, camping equipment, and an extensive line of clothing.
Bean did not believe in forcing unnecessary items on his customers. He frequently advised customers to return their Maine Hunting shoes for reworking or replacement--a practice that the company continues today. At the suggestion that he sell expensive eiderdown coats, Bean claimed that buying such a product would be a waste of the purchaser's money.
Quality Customer Service
Treating customers well became a hallmark of Bean's business strategy. He kept his company open 24 hours a day, aware that hunters and fishermen frequently need equipment or a license in the middle of the night. He listened to and addressed every complaint about the quality of his merchandise. As noted on the L.L. Bean, Inc. website, his approach, often called "L.L. Bean's golden rule" to his dealings with customers was simple: "Sell good merchandise at a reasonable profit, treat your customers like human beings, and they will always come back for more." This formula met with obvious success: the Aga Khan, Bernard Baruch, Doris Day, Robert S. McNamara, Eleanor Roosevelt, Babe Ruth, Amy Vanderbilt, and Ted Williams bought their clothing and sports equipment from Bean.
Bean's initial three-page marketing brochure eventually expanded to become a 12-page catalog describing items such as the Maine Hunting Shoe, the Maine Cruising shoe, and the Maine Duck-Hunting Book. Over the years, the Bean Catalog (of which Bean was said to be particularly proud) was enlarged to include descriptions of 400 products, arranged in no apparent order. Its prose style was as clear, simple, straightforward, and unadorned as the manner of its originator. In one instance, Bean described a product as featuring a whistle "loud enough to be heard at a great distance." By 1967, the year of Bean's death, the L.L. Bean Catalog contained 100 pages.
The two books written by Bean, Hunting, Fishing and Camping, (published in 1942) and My Story: the Autobiography of a Down-East Merchant, (published in 1960), were also listed in the company catalog. The former sold 150,000 copies and included duplicate chapters, enabling the reader to tear out sections as needed (especially for use outdoors) while retaining a whole copy of the book. The book had run through twenty editions by 1963.
A Successful Company
Reports of Bean's personal attention to customer service and the practicality, price, and quality of his company's products drew attention to the growing business. Bean and his company soon were featured in national magazines. People were attracted to the folksy image and charmed by the catalog, and soon both attention and sales began to increase.
The success of Bean's business strategy is reflected in the increase in profits between 1924 and the 1960s. In 1924, the company had been operating for 12 years, had twenty-four employees on its payroll, and posted $135,000 in sales for the year. In 1937, sales of $1 million were recorded. By 1950, the company had more than 100 employees and achieved sales of nearly $2 million. By 1964, sales reached $3 million and profits were $70,000. However, despite the considerable profits, Bean was opposed t o expansion, fearing that his customers would dislike change and its implied loss of personal customer service.
Despite his increasing age, and frequent trips to Florida, Bean remained actively involved in the business. He continued to run the company with the assistance of his two sons and two grandsons. He continued to edit and proofread his catalog, checking galleys of the 100-page book the week before he died. The catalog was mailed to the public on the day following his funeral.
At the time of Bean's death in Popano Beach, Florida on February 5, 1967, L.L. Bean, Inc. was a $4,000,000 business. It remains family-owned and family-operated. The company retains its address on Main Street in Freeport, Maine, and is one of the most popular tourist attractions in the state, drawing several million people to its doors each year. In the late 1990s, the company was being run by Bean's grandson, Leon Gorman. Gorman has brought the company up-to-date in business practices, by computerizing the mailing lists, increasing the number of catalogs mailed, and modernizing the retail store.
Through its catalogs, Freeport-based retail store, and eight stores in Japan it sells more than 16,000 products to more than 3.5 million customers worldwide. The company upholds its 100% quality product guarantee, and continues to refund money or repair products--even those purchased many years ago. Perhaps most important, L.L. Bean, Inc. continues the dedication to high-quality products and customer satisfaction that personified its founder.
Associated Organizations
Further Reading
Garaty, John A., and Mark C. Carnes, Dictionary of American Biography, Supplement Eight, 1966-1970, American Council of Learned Societies, 1988.
Fortune,April 5, 1993, p. 112.
New York Times,February 7, 1967, p. 39.
Newsweek,February 20, 1967.
Time,February 17, 1967, p. 90; February 20, 1967, p. 73.
U.S. News and World Report,March 25, 1985, p. 61.
"The Story of L.L. Bean," Welcome to L.L. Bean, http://www.llbean.org (March 8, 1999).