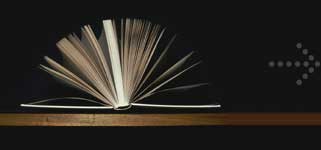 A reliable academic resource for high school and college students.
Essay database with free papers will provide you with original and creative ideas.
Michael Jordan
Name: Michael Jordan
Bith Date: February 17, 1963
Death Date:
Place of Birth: Wilmington, North Carolina, United States
Nationality: American
Gender: Male
Occupations: basketball player

Basketball superstar Michael Jordan (born 1963) is one of the most successful, popular, and wealthy athletes in college, Olympic, and professional sports history.
Michael Jordan was born on February 17,1963. He did not make the high school basketball team as a sophomore in his native Wilmington, North Carolina, but did make the team as a junior. After high school he accepted a basketball scholarship to the University of North Carolina where he played under head coach Dean Smith. In his first season at Carolina he became only the second Tarheel player to start every game as a freshman and was named Atlantic Coast Conference (ACC) Rookie of the Year (1982). In his freshman year he played on the ACC championship team and made the clutch jump shot that beat Georgetown University for the championship of the National Collegiate Athletic Association (NCAA). He led the ACC in scoring as a sophomore in the 1982-83 season and as a junior in the 1983-84 season. The Sporting News named him college player of the year in 1983 and again in 1984. He left North Carolina after his junior year and was drafted by the Chicago Bulls of the National Basketball Association (NBA) as the third overall pick of the 1984 draft, behind Hakeem Olajuwon and Sam Bowie. Before joining the Bulls, Jordan was a member of the Summer 1984 United States Olympic basketball team that easily won the gold medal in Los Angeles, California.
Air Jordan Was Born
When Jordan was drafted by the Chicago Bulls they were a lackluster team, seldom drawing not much more than 6,000 fans to a home game. Jordan quickly turned that around. His style of play and fierce spirit of competition reminded sportswriters and fans of Julius Erving, who had dominated play during the 1970s. Jordan's incredible leaping ability and hang time thrilled fans in arenas around the league. As a rookie in his first season he was named to the All-Star team and was later named the league's Rookie of the Year (1985).
A broken foot sidelined him for 64 games during the 1985-86 season, but he returned in rare form, scoring 49 points against the Boston Celtics in the first game of the playoffs and 63 in the second game, an NBA record. The 1986-87 season was again one of individual successes, and Jordan started in the All-Star game after receiving a record 1.5 million votes. He became the first player since Wilt Chamberlain to score 3,000 points in a single season. Jordan enjoyed personal success, but Chicago did not advance beyond the first round of the playoffs until 1988, when they defeated the Cleveland Cavaliers on a last-second shot by Jordan. The Bulls were then eliminated in the semi-final round by the Detroit Pistons. During the season Jordan had concentrated on improving his other basketball skills to the point where he was named Defensive Player of the Year (1988). He was also named the league's Most Valuable Player (MVP) and became the first player to lead the league in both scoring and steals. He was again named the MVP in that year's All-Star game.
The Bulls' management knew that they had a superstar in Michael Jordan, but they knew as well that they did not have a championship team. By adding such players as center Bill Cartwright, Horace Grant, and John Paxon to complement Jordan's skills they created a strong team that won the 1991 title by defeating the Los Angeles Lakers. The next year, the Bulls repeated as NBA champions by beating the Portland Trail Blazers.
In 1992 Jordan joined NBA stars Magic Johnson, Larry Bird, John Stockton, Patrick Ewing, Karl Malone, Clyde Drexler, David Robinson, Charles Barkley, Scottie Pippen, Chris Mullin, and Duke University's Christian Laettner to form the "Dream Team" that participated in the 25th Summer Olympic Games in Barcelona, Spain. The Olympic Committee had voted to lift the ban on professional athletes participating in the games. The team easily won the gold medal, winning their eight games by a 43.7 average margin of victory, scoring more than 100 points in each game.
1993--Personal Trials and Triumphs
In 1993, after a grueling semi-final playoff series with the New York Knicks, the Bulls met the Phoenix Suns for the NBA championship. When it was over, Jordan was again playoff MVP and Chicago had an unprecedented third straight title. Then, unexpectedly, tragedy struck. Jordan's father, James, was murdered by two men during a robbery attempt. Jordan was grief stricken, and that, combined with increasing media scrutiny over his gambling, left him feeling depleted and disenchanted with his life as a basketball superstar. Stating that he had nothing left to accomplish, he announced his retirement from professional basketball in October. By all accounts Jordan handled the personal tragedy of his father's death with great dignity. And while he felt the joy and challenge was gone from basketball, nothing could diminish what he had accomplished: three consecutive NBA titles, three regular season MVP awards, three playoff MVP titles, member of the All-Star team every year that he was in the league, and seven consecutive scoring titles. In just nine seasons he had become the Bulls all-time scoring leader.
In 1994 Jordan changed sports and joined the Chicago White Sox minor league baseball team. Professionally, the next 17 months proved to be mediocre at best, but the experience and time away from basketball provided a much needed respite and opportunity to regain his passion for basketball.
The Road Back Was a Slam Dunk
It had been a long time since anyone who knew Jordan thought--or dared ask--could he cut it. But when he returned to the Chicago Bulls during the 1994-95 regular season, people wondered, "Could he do it again?"He played well, but inconsistently and so did the Bulls. The team was defeated in the playoffs by the Orlando Magic. After a summer of playing basketball during breaks from filming the movie Space Jam, he returned with fierce determination to prove any skeptic that he had what it took to get back on top. The 1995-96 season was built on the type of playing on which records are made--the team finished the regular season 72-10, an NBA record that topped the 1971-72 record established by the Los Angeles Lakers, and Jordan, with his shooting rhythm back, earned his eighth scoring title. He also became the tenth NBA player to score 25,000 career points, second only to Wilt Chamberlain in the number of games it took. The Bulls, with the Jordan, Pippen, and Dennis Rodman super combo, went on to win their fourth NBA championship in the decade, overpowering the Seattle Supersonics in six games. It was a moment few who watched will ever forget, as Jordan sank to his knees, head bent over the winning ball, in an emotional moment of bittersweet victory and deep sadness. The game had been played on Father's Day, exactly three years after his father's murder. It was the kind of moment both Jordans would have relished sharing.
The defending champions encountered a tougher playing field during the 1996-97 season, but entered the playoffs as expected. Sheer determination took the Bulls to their fifth NBA championship. Illness, injury, and at times wavering mental focus plagued the team. In the fifth game Jordan almost single handedly delivered the winning score, despite suffering from a stomach virus. In the 1997-98 season the Bulls were again in the playoffs, and again they faced tough competition. As before, they were able to clinch the NBA championship and Jordan claimed his sixth NBA finals MVP award.
Jordan's other professional life as businessman and celebrity endorser was never off track. He co-starred with Bugs Bunny and the Loony Tunes gang in the live action/animation film, Space Jam. Megabuck endorsements for companies such as Nike and Wheaties, as well as his own golf company and branded products such as Michael Jordan cologne, which reportedly sold 1,500,000 bottles in the first two months on the market, made Jordan a multimillionaire. In 1997 Jordan was ranked the world's highest paid athlete, with a $30 million contract--the largest one-year salary in sports history--and approximately $40 million a year in endorsement fees. Jordan retired for a second time in 1999, ending his career on a high note just after the official end of the first ever NBA lockout. Many people saw him as the greatest basketball player ever, and his retirement was called the end of an era.
Jordan became part-owner and president of basketball operations of the Washington Wizards in 2000. This made him only the third minority black owner in the NBA. He also gained an ownership stake in the National Hockey League's Washington Capitals, but he had no say in hockey operations. On March 17, 2000, Jordan celebrated the first year of his annual $1 million program of grants to teachers designed to help them make a difference in their schools. Teachers can use the grants for things such as taking children on field trips, buying extra materials for class projects, and taking training classes. Funds are awarded to teachers and aides in middle and high schools in which at least 40 percent of students must be eligible for free or reduced school lunches, the official federal measure of school children's poverty. The following year, in September of 2001 he announced his pending return to professional play with the Wizards, indicating his intention to donate his salary as a player to a relief effort for the victims of terrorist attacks against the United States.
To top off his stellar professional resume, Jordan was regarded as an all around nice guy with moral courage, poise, and personal charisma. He credited his family and faith for his success. As the twentieth century came to a close, this African-American hero was a cultural and sports icon around the world.
Associated Organizations
Further Reading
Hang Time, Jordan's biography, written with Bob Greene (Doubleday, 1992) and Rare Air: Michael on Michael, edited by Mark Vancil (Collins Publishers, San Francisco, 1993) are good general accounts of his life through 1992. Taking to the Air: The Rise of Michael Jordan by Jim Naughton ( Warner Books, 1992) and Hang Time: Days and Dreams with Michael Jordan by Bob Greene (1992) are both good general biographies. For a critical look at Jordan see The Jordan Rules by Sam Smith (1992). For more on the Olympic "Dream Team" see The Golden Boys by Cameron Stauth (1992). See also Second Coming: The Strange Odyssey of Michael Jordan--from Courtside to Home Plate and Back Again by Sam Smith (HarperCollins, 1995).