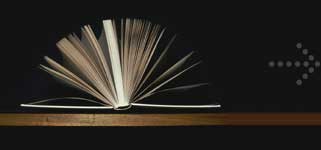 A reliable academic resource for high school and college students.
Essay database with free papers will provide you with original and creative ideas.
A Comparison of Poe and Roderick, The Fall of the House of Usher
Date Submitted:
12/13/2004 05:23:32
Length:
3 pages (902 words)
Reading "The Fall of the House of Usher", one may readily see the similarities of character between Roderick Usher, the main character in the story, and of Edgar Allan Poe, the author. To an anomalous species of terror I found him a bounden slave. 'I shall perish,' said he, 'I must perish in this deplorable folly. Thus. . . shall I be lost. I shudder at the thought of any, even the most trivial incident. . . this …
Is this essay helpful? Join now to read this particular paper and access over 480,000 just like it!
…New York: Frederick Unger, 1978. 141-142. Howarth, William L., ed. The Twentieth Century Interpretations of Poe's Tales. New Jersey: Prentice-Hall, 1971. Lawrence, David Herbert. Edgar Allan Poe. Ed. Harold Bloom. New York: Chelsa House, 1985. Poe, Edgar Allan. "The Fall of the House of Usher." The Norton Anthology of Short Fiction. Ed. R.V. Cassill. New York: W. W. Norton, 1986. 700-715. Wilbur, Richard. "The House of Poe." Nineteenth-Century Literature Criticism. Ed. Laruie Lanzen Harris. Michigan: Gale Research, 1981. 522-523.