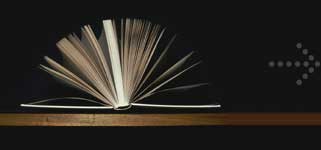 A reliable academic resource for high school and college students.
Essay database with free papers will provide you with original and creative ideas.
An analysis and description of the life of Bill Gates and the beginnings of Microsoft Corporation
Date Submitted:
10/02/2003 12:24:57
Length:
1 pages (370 words)
The lives of two men in one instance of their lives is as great as any other moment. At MITS corporate locale in Albuquerque, Paul Allen loaded the team's code onto the Altair. On the second try, the system booted and worked as planned. Bill Gates and Paul Allen moved to Albuquerque to help MITS with the Altar. In April, 1975, Gates and Allen founded the Microsoft Corporation in Albuquerque, New Mexico. Microsoft would sell its …
Is this essay helpful? Join now to read this particular paper and access over 480,000 just like it!
…Bill Gates has transformed the computing world in the short twenty-five year interval since he first learned BASIC on the GE machine. The development of MS-DOS, Windows, and the introduction of the mouse have brought computing down to a personal level. Gates' goal to have a computer in every household is being realized. His dreams have created a very competitive software and hardware computer industry. Society has been transformed by a man with a vision.