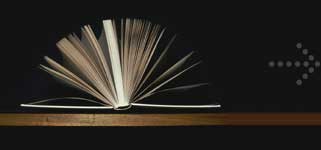 A reliable academic resource for high school and college students.
Essay database with free papers will provide you with original and creative ideas.
Analysis of Spike Lee's Do the Right Thing
Date Submitted:
09/28/2004 05:48:27
Length:
5 pages (1427 words)
Analytical Paper on Spike Lee's Do the Right Thing Director and actor Spike Lee presents his "truth" about race relations in his movie Do the Right Thing. The film exhibits the spectacle of black discrimination and racial altercations. Through serious, angry, and loud sounds, Lee stays true to the ethnicity of his characters, all of which reflect their own individualism. Lee uses insulting diction and intense scenes to show how severe racism can lead to …
Is this essay helpful? Join now to read this particular paper and access over 480,000 just like it!
…ABC Classroom Connection, Fall, 1993) Racism did not start with just one person nor one truth. Neither will racism end with one person or truth. I believe it takes a contribution of people, the American nation, to commit willingly. We need to listen and learn, talk and share, and understand the truths that each individual owns. Spike Lee's movie comes across as a brilliant and powerful illustration of how America's condescending behavior impairs our racial society.