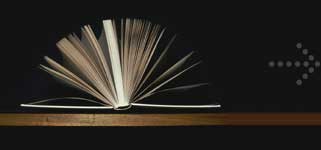 A reliable academic resource for high school and college students.
Essay database with free papers will provide you with original and creative ideas.
Bible - Brother stories
Date Submitted:
04/10/2001 14:34:22
Length:
2 pages (469 words)
When I was younger my brothers and I would fight over the attention and gratitude of my parents. From reading the Stories of brothers in the Bible I have discovered that brothers have been fighting ever since the beginning of time. Through the stories of Cain and Abel, and Jacob and Esau I have determined that Brothers stories are one of childhood ignorance and desire to obtain everything. Once adolescence has turned to adulthood, brothers …
Is this essay helpful? Join now to read this particular paper and access over 480,000 just like it!
…the only gift he wanted was to see his brother. Again united Esau and Israel showed that being brothers was more important than any childhood feud. These stories show that something about brothers during adolescence make them more susceptible to being in competition with one another rather that cooperating together. This competition between brothers shapes them for the struggles that will occur in adulthood. Therefore, a realization occurs that brothers fighting are actually brothers teaching.