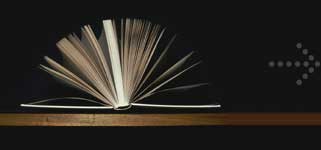 A reliable academic resource for high school and college students.
Essay database with free papers will provide you with original and creative ideas.
Black Boy by Richard Wright: analysis of the book. 660 words. You should arrange the paraghraphs better and maybe add some quatations from the book.
Date Submitted:
09/29/2003 03:15:40
Length:
2 pages (659 words)
Black Boy, Richard Wright Black Boy, is both an indictment of American racism and a narrative of the artist's development. As a child growing up in the Jim Crow South, Richard faced constant pressure to submit to white authority. However, even from an early age, Richard had a fierce spirit of rebellion. Had he lacked the resilience to be different despite the pressure to conform to social expectations, he would probably never have become an …
Is this essay helpful? Join now to read this particular paper and access over 480,000 just like it!
…of the meager rights they had finally achieved. Richard's search for belonging eventually brought him to Communism. But just as Wright found insufficient the dictates of the black community and of religion, he soon came to find the paranoia, fear, pettiness, and dogmatism of the communist party to be too much. He agreed with Communist political philosophy but not with its practice. Wright's search for self, a theme that runs throughout his life of rebellion.