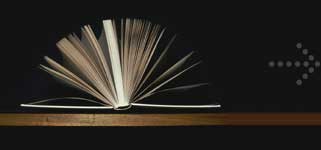 A reliable academic resource for high school and college students.
Essay database with free papers will provide you with original and creative ideas.
Late-Modern English (1800-Present)
Date Submitted:
05/10/2004 00:31:25
Length:
1 pages (398 words)
The principal distinction between early- and late-modern English is vocabulary. Pronunciation, grammar, and spelling are largely the same, but Late-Modern English has many more words. These words are the result of two historical factors. The first is the Industrial Revolution and the rise of the technological society. This necessitated new words for things and ideas that had not previously existed. The second was the British Empire. At its height, Britain ruled one quarter of the …
Is this essay helpful? Join now to read this particular paper and access over 480,000 just like it!
…military service for English-speaking persons was rare; both Britain and the United States maintained small, volunteer militaries. Military slang existed, but with the exception of nautical terms, rarely influenced Standard English. During the mid-20th century, however, virtually all-British and American men served in the military. Military slang entered the language like never before. Blockbuster, nose dive, camouflage, radar, roadblock, spearhead, and landing strip are all military terms that made their way into standard English.