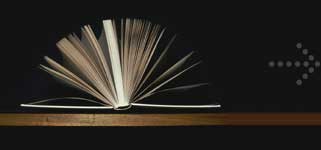 A reliable academic resource for high school and college students.
Essay database with free papers will provide you with original and creative ideas.
The Only Truth Existing
Date Submitted:
10/07/2003 03:17:41
Length:
4 pages (1064 words)
The Only Truth Existing "We are, then, faced with a quite simple alternative: Either we deny that there is here anything that can be called truth - a choice that would make us deny what we experience most profoundly as our own being; or we must look beyond the realm of our "natural" experience for a validation of our certainty." A famous philosopher, Rene Descartes, once stated, "I am, [therefore] I exist." This statement holds …
Is this essay helpful? Join now to read this particular paper and access over 480,000 just like it!
…connection with our being. The relationship of the ideas and objects in connection with another person's life may be contradicting to my own beliefs. "I am, [therefore] I exist," may be the only statement with any validity of our certainty. We cannot test the validity of our reality, reason, logic, and perception in relation to all individuals, but we can test to the validity of our existence by thinking, therefore, being. Put your paper here.