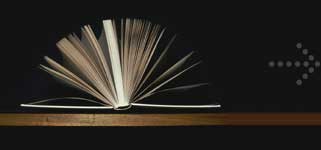 A reliable academic resource for high school and college students.
Essay database with free papers will provide you with original and creative ideas.
The Pros and Cons of EMU - European Monetary Union. A concise summary (3000 words) of the main pros and cons of EMU and the Euro - covering economics, social issues, national soviergnty, etc.
Date Submitted:
12/14/2004 23:52:30
Length:
12 pages (3301 words)
On the 1st of January 1999, 11 countries sat down and worked out the final details with regard to implementing 'Stage 3' of the Euro-Rollout. They also agreed that by 2002, Europe would have a single currency. With the changeover to Euro notes and coins now complete, over 300 million people in the 'Eurozone' are beginning to experience some of the pros, and the cons of EMU. Theoretically, the concept of EMU can be traced back as far as …
Is this essay helpful? Join now to read this particular paper and access over 480,000 just like it!
…Single European Currency?", AEI Press, Kansas Hirshman, Albert (1970) "Exit, voice and loyalty", Harvard University Press, Harvard Issing, Otmar (2000) "Hayek, Currency Competition and EMU", Institute of Economic Affairs, London Kenen, Peter (1996) "Sorting out some EMU issues", Princeton University Press, New Jersey Obstfeld, Maurice (1998) "EMU: Ready or Not", Princeton University Press, New Jersey Owen, Deborah & Cole, Peter (1999) "EMU in Perspective", Pearson Education LTD, Harlow Taylor, Christopher (1995) "EMU 2000? Prospects for European Monetary Union", A Cassell Imprint, London