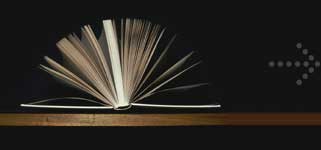 A reliable academic resource for high school and college students.
Essay database with free papers will provide you with original and creative ideas.
This work is basically a critical review of Bergen's book: Holy War Inc. but it is also a good source to aid a student in his/her research of US international policies, oil, etc.
Date Submitted:
01/11/2001 08:21:15
Length:
8 pages (2267 words)
In the book Holy War Inc. acclaimed journalist and CNN terrorist analyst Peter L. Bergen's attempts to uncover the events, individual players and political factors that lead Osama Bin Laden to grow to be the mastermind behind the terrorist attacks against the United States on September 11th. Throughout the course of his book, Bergen investigates the crucial proceedings that facilitated the evolution of Osama Bin Laden's Islamic extremism, following him from his beginnings in Afghanistan …
Is this essay helpful? Join now to read this particular paper and access over 480,000 just like it!
…details his book might not have appealed to the general audience he has become accustomed to write for. Overall, Bergen's book is a perfect candidate if one is looking for a decent and basic read concerning Osama Bin Laden and September 11th. Bibliography 1)Bergen, L. Peter. Holy War Inc. Touchstone: New York, 2002 2) Fandy, Mamoun. "U.S. Oil Policy in the Middle East." Foreign Policy in Focus (IPS), 2.4 (Jan1997): 1-3 3)Stone, A. Leonard, "The Islamic Crescent