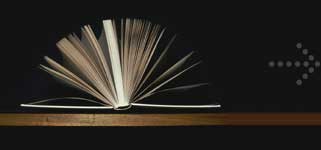 A reliable academic resource for high school and college students.
Essay database with free papers will provide you with original and creative ideas.
When is drug testing not nearly enough? This essay is about the pre-employment tests that are being used in order for an applicant to get a job. It focuses on drug testing and psychological testing.
Date Submitted:
06/29/2004 13:10:49
Length:
7 pages (1832 words)
When is Drug Testing Not Nearly Enough? It seems that it is getting harder and harder to get a job. From going through many interviews, to having to take drug testing and psychological tests, companies are making it extremely difficult for the "wrong" kind of people to gain access to their work environment. But are all these pre-employment tests really necessary? I found numerous articles, web-sites, etc. that went along with this topic. It seems …
Is this essay helpful? Join now to read this particular paper and access over 480,000 just like it!
…Lousig-Nont, Gregory M. "Avoid common hiring mistakes with honesty tests." Nation's Restaurant News 31 (1997): 30 Martin, Paula Anne Ford. "Psychological tests." Gale Encyclopedia of Medicine. 2002. Myshko, Denise "Just Say Yes to Drug Testing." Risk and Insurance Apr. 2001 "Pioneers in standardized testing." Issues in Science and Technology. Fall 2002: 96. Pre-Employment Testing for Sales Candidates 23 Nov. 2002 <http://www.employeeselect.com/preemploymenttesting.htm> Ryan Denise. "Looking behind the resume - Companies use psychological profiles to gain insight." InfoWorld 1 May 2000: 74.