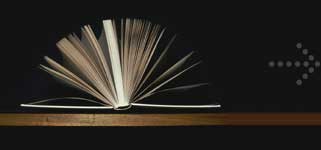 A reliable academic resource for high school and college students.
Essay database with free papers will provide you with original and creative ideas.
this is an essay on racial discrimination within youths and other. it is well researched and has both work cited and bibliography. enjoy
Date Submitted:
12/23/2004 13:36:15
Length:
13 pages (3694 words)
A four year-old girl is given several photographs of children her age, and is asked to place them into groups. She decides to divide them into three piles. "They're girls, they're boys, and they're Blacks." Even this innocent, young girl can tell a difference between people, and considers them separate. Surely she does not mean to be rude, or point out the differences in a bad way, she just doesn't know any better. This leads …
Is this essay helpful? Join now to read this particular paper and access over 480,000 just like it!
…ragged-edge-mag.com/garrett/causes.htm, Jan. 8, 2002. Rockwell, Paul. "Angry White Guys For Affirmative Action." http://www.inmotionmagazine.com/rocka.html, 1997. Rockwell, Paul. "Four Affirmative Action Myths." http://www.inmotionmagazine.com/4myths.html, Dec. 5, 2001. Ross, Kelley. "Forms of Genetic Fallacy." http://www.friesian.com/genetic.htm, 1996. Ross, Mark. "The Roots of Racism." http://members.aol.com/markr13/RtsofRacism1.html, Jan. 2, 2002. Sykes, Marquita. "The Origins of Affirmative Action." http://www.now.org/nnt/08-95/affirmhs.html, Dec. 5, 2001.