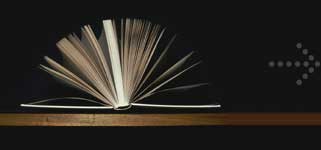 A reliable academic resource for high school and college students.
Essay database with free papers will provide you with original and creative ideas.
Movies & Film Essays and Term Papers
Coppola's film Apocalypse Now share a number of common features that make them similar from a structural point of view and share some of the same events and many of the same characters. These similarities are not coincidental as when making his…
Toho Movie company produced the first "giant monster movie." Japan's Godzilla was brought to life. In 1998, with nothing but Lucas Arts special effects, and a name which guaranteed a blockbuster, the Centropolis Movie Company produced the "All…
nice name for the first episode of the series "Beauty and the Beast". There was a very lovely and beautiful girl and a very ugly but sweet beast, which find each other in the weirdest situation. This is the main idea of this episode. It is about…
rule of Henry II, is based on the lives of the king and his assistant. The plot centers around two main characters, the King Henry and Thomas Becket, a servant who rises in power quickly and greatly. "Becket" is a story of strong friendship that,…
was a shocking one. The movie set box office records, taking in over eighteen million dollars. When it was released, it was one of the longest films ever made, over three hours in length. Some film scholars say that it is the most important film…
in the woods of Burkittsville, MD, while shooting a documentary... a year later their footage was found." With that introduction, Daniel Myrick and Eduardo Sanchez launched what was one of the most chilling and most successful horror movies in the…
can't find that perfect action flick that you're looking for? Look no further than the B section of the alphabet and there you will find the historical epic of William Wallace. Braveheart is a movie based on the true story of William Wallace (played…
The Vampire Slayer is a programme in the comedy/horror genre. This genre has distinct conventions all of these are displayed in BTVS. There are the strong horror elements that you would find in a straight horror film or series. These are…
is able to construct a character in such a way that the reader is led through the events befalling a character, both positive and negative. A director can bring a character to life and give a character a personality that everyone is able to disguise.…
of 1996, I went to see The Rock starring Sean Connery, Nicolas Cage, and Ed Harris. I chose this particular movie because I liked it and I own the videocassette. When I sat down and watched the movie for this assignment, I was looking for these…