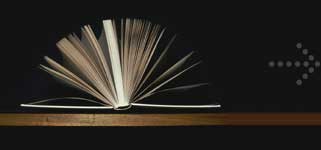 A reliable academic resource for high school and college students.
Essay database with free papers will provide you with original and creative ideas.
Kant, Immanuel
Date Submitted:
12/17/2004 00:38:26
Length:
4 pages (1113 words)
Immanuel Kant - Enlightenment What is enlightenment? Immanuel Kant attempts to clarify the meaning of enlightenment while composing the essay, "What is Enlightenment?". This document was written in response to political and social changes brought about by King Frederick of Prussia. The goal of Kant's essay was to discuss what the nature of enlightenment was. It also taught one how enlightenment can be brought about in the general public. Kant explains that, "enlightenment is …
Is this essay helpful? Join now to read this particular paper and access over 480,000 just like it!
…teachers, rather resources. In conclusion, I feel that Kant was a brilliant philosopher. I agree with his thoughts one hundred percent. His ideas on the public and private use of reasoning are ones to follow in order to gain management of your freedom. You can argue but you can't revolt. If one lives by the rules of reasoning, one will have competence. Thus, everyone as a whole will move closer to an enlightened age