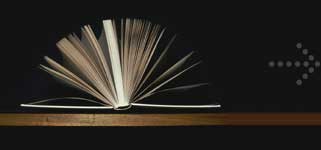 A reliable academic resource for high school and college students.
Essay database with free papers will provide you with original and creative ideas.
Literature Essays and Term Papers
virtues, and this is mine: I am one of the few honest people that I have ever known" (Chapter 3). The novel The Great Gatsby was written by F. Scott Fitzgerald. Nick Carraway has a special place in this novel, and it's not only because he is…
the problems they face and how they deal with them. Includes two quotes directly from the book and is 1300 words long. The Glass Menagerie is a play that takes place in the early 1930's in St.Louis. There are only four characters involved in…
to ensure by himself or herself; wholly or partly, the necessities of a normal individual and/or social life, as a result of deficiency, either congenital or not, in his or her physical or mental capabilities" (Declaration 1). Six point two to seven…
in "To His Coy Mistress", but this is only to be excepted in a poem that seeks to convince by constructing an ideal and proceeding to demonstrate its utopian nature. In the world of would and should that we are immersed in before the pivotial "BUT"…
novel by being the rescuer of the dwarves at several different occasions, and has undergone a drastic change in his personality and inner being from a hobbit content in his comfortable hobbit hole having good food and blowing smoke rings, to someone…
"A Good Man is Hard to Find" and William Faulkner's "Barn Burning". Both of these stories share central characters with similar personalities as well as similar themes and conflicts through the stories. The Grandmother, in "A Good Man Is Hard…
are today in modern literary works; women usually played controversial roles where their actions ranged from killing their own family to destroying their own town. Women in ancient Greek plays and Roman stories did not posses the social standing…
as one who is a stature of society, battles for issues, beliefs, events of great consequences, dies or suffers complete loss in other ways due to this battle, has a tragic flaw that, in part, causes his downfall, but in the end, is found to be…
Golding. William Golding was the author of many books, The Lord of the Flies was his first book; another book he wrote was The Inheritors. The Lord of the Flies was copyrighted on 1954. This book takes place in a thick jungle on an island. The island…