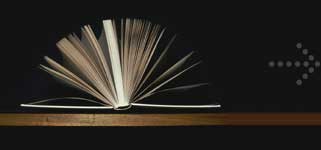 A reliable academic resource for high school and college students.
Essay database with free papers will provide you with original and creative ideas.
Spoken discourse
Date Submitted:
04/05/2002 11:31:49
Length:
25 pages (6839 words)
SPOKEN DISCOURSE I. INTRODUCTION This essay deals with an instance of a spoken discourse, and tries to analyse one part of it in terms of interactional strategies and exchange procedures, while for its other part it aims at describing it by applying some rules of a grammar of speech to it. The analysed discourse is a part of a television broadcast of a snowboarding big-air jumping competition (Eurosport, February 2001). It can be divided in three …
Is this essay helpful? Join now to read this particular paper and access over 480,000 just like it!
…looks as though Christy is unstoppable . the . silver and bronze still to be fought over though CONTENTS I. INTRODUCTION2 II. INTERACTIONAL STRATEGIES3 1.THE TURNTAKING SYSTEM3 1.1Taking the turn4 1.2Holding the turn6 1.3Yielding the turn7 1.4Backchanneling8 2.EXCHANGE PROCEDURES9 2.1Opening9 2.2Initiating10 2.3Repairing11 2.4Responding12 2.5Re-opening13 2.6Following up14 3.ACCOMPANYING STRATEGIES14 3.1Socializing14 3.2Hedging14 3.3Organizing15 III. GRAMMAR OF SPEECH16 1.COMMUNICATING IN TIME17 2.USED LANGUAGE17 3.THE SIMPLE CHAIN: STATES AND INCREMENTS18 IV. CONCLUSION21 V. BIBLIOGRAPHY23 VI. APPENDIX24 1.KEY TO SYMBOLS24 2.ANALYSED DISCOURSE24