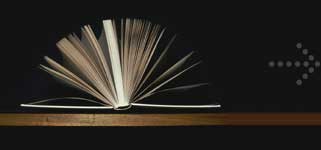 A reliable academic resource for high school and college students.
Essay database with free papers will provide you with original and creative ideas.
Language & Speech Essays and Term Papers
is a dynamic flow of spoken and written terms, eternally evolving. Each time a new person is born into a language, each time a person who speaks that language dies, the language becomes something different. Whenever people use the language they cause…
deals with an instance of a spoken discourse, and tries to analyse one part of it in terms of interactional strategies and exchange procedures, while for its other part it aims at describing it by applying some rules of a grammar of speech to it. …
the Angles¨ç, Saxons, and Jutes, began populating the British Isles in the fifth and sixth centuries AD. They spoke a mutually intelligible language, similar to modern Frisian--the language of northeastern region of the Netherlands--that is called…
and conquered England and the Anglo-Saxons in 1066 AD.¨é The new overlords spoke a dialect of Old French known as Anglo-Norman. The Normans were also of Germanic stock¨ê and Anglo-Norman was a French dialect that had considerable Germanic influences…
Renaissance. The revival of classical scholarship brought many classical Latin and Greek words into the Language. These borrowings were deliberate and many bemoaned the adoption of these "inkhorn" terms, but many survive to this day. Shakespeare's…
English is vocabulary. Pronunciation, grammar, and spelling are largely the same, but Late-Modern English has many more words. These words are the result of two historical factors. The first is the Industrial Revolution and the rise of the technological…
colonization of North America and the subsequent creation of a distinct American dialect. Some pronunciations and usages "froze" when they reached the American shore. In certain respects, American English is closer to the English of Shakespeare…
Internet chatgroups. Specifically, I will be looking at whether the gender identifiers and trends studied in class hold up over computer-mediated communication (CMC). One Internet email discussion list was chosen for the study, SacRaves (sacraves@hyperre…
He spend his life studying linguistics and laid the foundation for a school of thought later named structualism. Saussure completed his education in Geneve, Leipzig, and Berlin obtaining his doctorate in 1800. He taught historical linguistics at Paris…
Language develops and adapts to different situations, and changes to solve various communication problems and barriers, and is therefore descriptive as opposed to prescriptive. Lexical and Semantic change have affected our language enormously, with new…