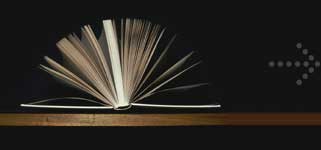 A reliable academic resource for high school and college students.
Essay database with free papers will provide you with original and creative ideas.
Creative Writing Essays and Term Papers
and Animal Farm there are many similarities. Three main topics, which will be discussed in this essay, are: control, isolation, and rebellion. The governing powers in each society of the two novels use control and isolation as tools for suppressing…
the most important thing that I do. The only thing that is as important as hunting is going to class and doing well in school. I have come to the conclusion that hunting is like going to class because they are both of equal importance to me. I realize…
paper I didn't work on it in the conventional manner. I am not the kind of person that is able to sit down and write a paper. Most of the people that I know like to go to the library, or sit in their apartment or house and do their work there.…
are amazing and exhilarating pieces of equipment in the world. With this great machinery comes great responsibility. Ontario has taken the responsibility of informing its citizens of…
people have done so much for our world today. The people who have really made a great impression on me are Martin Luther King Jr., Bill Gates and my mom. Out of the two famous people they have done so much to change our society today. If it weren't…
impossible to beat. A goal that burns at your insides, as you struggle to thrust the idea, the question, out of your head. And in the end, you find that you are on a search for a reason, something you can neither see nor hear, and you feel as if you've…
an accurate picture of the emotions experienced by soldiers like himself in the Vietnam War. Though the reader learns that the majority of the story is fictional, the overall message is powerful. To achieve this, O'Brien uses a mix of narratives,…
his family having moved from an urban setting to the rural town of Menifee. He was a junior in highschool, a loner who had a hard time making friends. He was intelligent, quiet and extremely shy. His new school was constituted of mainly Hispanic…
of children not heeding their parents, and how, as a result, bad things happened to them. The story, which you are about the read, is about a boy, who did not heed his father's advice. One day, the boy went to school and never returned home. I hope…
He never wanted to go outside to play with his friends. He was very afraid of the wind, the sun, and the rain. Everyday his friends would go to his house and ask him to play outside with them. However, Pedrito would say, "No, the sun is too hot.…