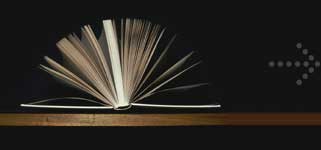 A reliable academic resource for high school and college students.
Essay database with free papers will provide you with original and creative ideas.
Ancient History Essays and Term Papers
is very interesting. Using special processes, the Egyptians would drain the moisture from the dead body, leaving a dried out carcass that would not easily decay. In the Egyptian religion, it was important to keep the body as life-like as possible.…
similar in many different aspects. Their governments and their geography were extremely alike and the religions of the two civilizations had only tiny differences. The early Egyptians also had the same concept of writing as the Chinese people who…
is through archaeology. The best representation of Cleopatra through archaeology would have to be her as Isis would on the south wall relief of the temple at Hathor at Dendera. This relief portrays her as having many life events in common with the…
limestone that resembles the body of a lion and the head of a man. It was built by Egyptian slaves about forty hundred years ago during the reign of King Chephren. It is over two hundred forty feet long (almost the length of a football field) and…
held that the religion has its roots in ancient Egypt. A small breakaway group are believed to have gathered regularly to exchange news and, on occasion, personal accounts of landings by what they called `star- creatures'. These beings were identical…
the early Egyptians have help in building the pyramids?" All over the world remain fantastic objects, vestiges of people or forces which the theories of archaeology, history, and religion cannot explain. There is something inconsistent about our…
towered, two civilizations rose to form the customs and cultures of today. Ancient Egypt and ancient Sumer were the first two civilizations to establish what we know now as every day life. Even though both of the empires were located relatively…
are considered to be the beginning of life in their respected regions. The following essay will provide a look into the similarities between these two great societies. The Nile Valley civilization began as early as early as the Paleolithic Age,…
that the world in which we live has been impacted time and time again by previous civilizations; however, to also safe to say that modern studies do not put a great emphasis when it comes to studying those cultures. The sands of history are filled…
have intrigued historians and archaeologists, especially the values and practices concerning death. An exploration of religion, law and art could suggest that the ancient Egyptians were preoccupied with death. Further exploration reveals that this is…