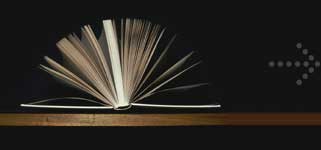 A reliable academic resource for high school and college students.
Essay database with free papers will provide you with original and creative ideas.
Biology Essays and Term Papers
arguments sake that while we are all gathered around the table that for one reason or another the conversation comes to an abrupt end... Now if you are ailing at the thought, don't for I will be able to save the day! I have just recently learned all…
on the germination and growth of herbs. Introduction: How will tap water and mineral water affect the germination and the growth of herbs? My hypothesis is that the herbs will best germinate and grow in mineral water. Mineral water may have fewer…
This biology experiment was conducted in order to see if the change in environmental factors had any effect on enzyme activity. I tested the effects of the environment of enzymes by comparing three different temperatures' affects on milk and…
properties of water give it such unique and beneficial characteristics to promote life? A few of these properties include: water in the solid state is less dense than in its liquid state, water has a large surface tension, and water is a polar molecule.…
By jeffstrio Introduction No one ever said air travel was easy. Major traffic delays getting into the airport, lack of parking spaces once you are in, long, seemingly endless ticket counter lines, security checkpoints…
the catalysts of reactions is studied. Catalysts accelerate chemical reactions without permanently changing the reaction. Enzymes, catalysts in biochemical reactions, are globular proteins which lower the activation energy needed to begin a reaction…
be used to amplify rare specific DNA sequences into many billions of molecules when the ends of the sequence are known. The method of amplifying rare sequences from a mixture has numerous applications in basic research, human genetics testing, and…
sets of tripods. The three black legs are those that are touching the ground; the yellow legs are being lifted and moved forward. Aquatic motion - Surface walkers, because of their small size, are able to walk on the water surface tension. They…
follow the dominant-recessive pattern. If a child inherits one dominant allele and one recessive allele he or she typically does not have the disease. A carrier can pass either the dominant or recessive allele to their child. It can receive a…
which is a digestive gland. The salivary glands produce a liquid substance called saliva. The saliva acts as a cleanser to the teeth by dissolving food particles so that they may be eaten. Saliva also contains enzymes and mucus. There are three…