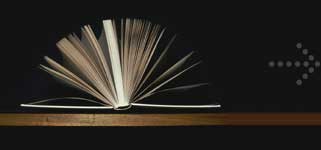 A reliable academic resource for high school and college students.
Essay database with free papers will provide you with original and creative ideas.
Communication Studies Essays and Term Papers
that television serves as a medium whereby "contemporary cultures examine themselves through their arts." Examining current television programming, an argument can be made that the medium has and continues to benefit society in providing responsible…
today we are bombarded by the media, At home or at school there is pretty much no escape. The impressions of the media are most obvious with teenage girls. Every where they look there are TV commercials and adds in magazines that are directed towards…
of models from fashion ads in today's magazines? Are you skeptical with your body in terms of its color, size or shape? How much time do you spend thinking about this matter? Does this comparison have any real and lasting influences in your life?…
press is the steady and alarming decrease in the number of dailies. Consolidation, suppression, and a strong drift toward monopoly are taking their toll. With an increase in population to more than 130,000,000, with world-shaking events of almost daily…
really liked it, and said it was well developed Ryan Duffy Ms. Sorokina English 101.22 February 13, 1997 Rolling Stone Forum Analysis         One of the most popular periodicals being read today is "Rolling…
all listen a great deal. If we measured importance by the time we spend on an activity, then listening would be our most important activity, as it occupies more time than any other communication activity. However, many people are poor listeners, even…
influenced by the latest and most expensive contrivances. The most common item for teenagers to have, perhaps, is the cellular phone- a phone that people may take with them wherever they go to use for whatever purposes. Clearly, it is not just a communic…
their children watch on TV? The 20th century made television a very popular form of entertainment. A typical person spends about 4 hours daily in a front of TV set. It concerns also children so maybe we should think about what they watch in this…
do you have the pressure of just speaking to a large group of people, but often there is the added stress of speaking to hundreds, if not thousands or millions of people via television or radio. Having strong communication skills can help the speaker…
and five men are living in one house without any contact to the outside world, to friends and relatives. 120 technicians and producers, 28 cameras and 59 micros deal with and watch them around the clock. Highlights of the happenings can be seen…